13 November 2018 | by James Barclay CEO Passle Inc | Posted in istatoy , mobile , app , e2e , sharing ,
This is a great tool if you want to send a powerful email with something of use to your clients or prospects. Great for the follow-up email after an event or meeting, a nudge to someone who you want to reconnect with or even a close email.
Simple instructions on how to send an ISTATOY below: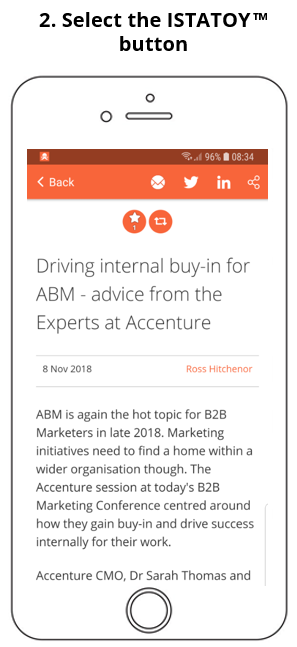 ISTATOY - "I Saw This And Thought Of You"